Adolescence is an age where concerns about health, particularly mental health are high but people do not engage with health services and health information remains sparse. This follow-up, led by Dr Gurmeet Singh, saw the extension of data collected to include oral examination by the research team dentist, cognition: memory and reflex testing and emotional wellbeing questionaires.
Through external colloborations, it also saw the addition of two sub-studies examining iodine and hepatitis B. 
Due to financial and logistic constraints, the National Iodine Nutritional Survey did not include the NT, however the Wave-3 follow up demonstrated iodine deficiency in the participants. These results supported the decision for a national approach of mandatory fortification of iodized salt in bread.
ABC participants were among the first in Australia to routinely receive Hepatitis B vaccinations at birth.  Currently the longevity of the vaccine is being monitored to inform the need and timing of a booster dose.  
Follow-up occurred when participants were a mean age of 18 years. 
People
Dr Gurmeet Singh, Joseph Fitz, Megan Lawrence and Kobi Schutz made up the core research team. Additional support was obtained from dentist Lisa Jamieson and psychologist Wendy Gunthorpe.
Data collected
In addition to the previously collected detailed data on personal demographic characteristics, body size and composition, ultrasounds of kidney, and blood pressure were collected. Various blood and urine biomarkers were used to assess cardiac health, renal function and for diabetes.
Findings
469 participants were seen aged 16-20 (mean18 yrs).
Using International Centers of Disease Control growth curves 2000, the mean weight-for-age z-scores (WAZ) at18 years of age were all below the average. 
Those who were born small for gestational age were smaller, lighter, and had smaller head circumferences compared to those born normal.
Significant differences continued in the health of children living in remote communities compared to urban areas. 
The low prevalence of chronic disease markers in adolescence suggests that there is still a window of opportunity beyond childhood to target interventions aimed at reducing the high burden of chronic disease in this high risk population. 
People involved in this study
Related publications
Year
Study
Citation
View

2010

Aboriginal Birth Cohort

Sayers S, Mott S, Singh G. Fetal growth restriction and 18-year growth and nutritional status: Aboriginal birth cohort 1987-2007. Am J Hum Biol. 2010 Dec 22.

2009

Aboriginal Birth Cohort

Singh GR. Glomerulonephritis and managing the risks of chronic renal disease. Pediatr Clin North Am. 2009 Dec;56(6):1363-82.

2009

Aboriginal Birth Cohort

Sayers S, Singh G, Mott S, McDonnell J, Hoy W. Relationships between birthweight and biomarkers of chronic disease in childhood: Aboriginal Birth Cohort Study 1987-2001. Paediatr Perinat Epidemiol. 2009 Nov;23(6):548-56.

 
Related news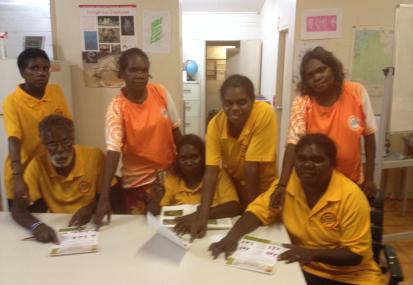 Post date:
November 01, 2015
Post date:
September 17, 2014
Post date:
April 12, 2013
Sue also receieved the Menzies Medallion as a recognition for her remarkable contribution to heal